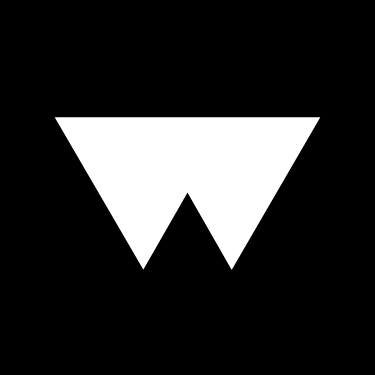 We're getting really close (just over two weeks) until, arguably, Ontario's biggest music festival returns for its third iteration.
WayHome Music & Arts Festival
brings dozens of artists to Burl's Creek Event Grounds in Oro-Medonte July 28th-30th, and it's about time to get the excitement and anticipation in full effect. Whether it's star studded headliners like
Flume
or
Frank Ocean
, or incredible undercard acts like
Mura Masa
,
Danny Brown
or
Rag'n'Bone Man
, there's something for everyone.
With the rest of this post, I'll highlight a number of the acts I'm most excited to see and why. But first a little refresher of the lineup, which just got bolstered today through the announcement of the Perrier Greenhouse lineup. Expect it to be the go-to chill out spot with selections from several of the country's best DJs.
WayHome
has also made the weekend easier to plan out with their custom schedule,
here
.
Main Lineup
#1: Justice
It's been just over a year since French electro duo
Justice
released their first track from
Woman
, "
Safe And Sound
." Now that the studio portion of the album has been delivered, their focus has shifted to touring with their live set. The promise of seeing these icons live and in person ought to be enough to entice whether you're a die hard fan of their old stuff or a new, casual fan. Finding out what they're going to play is half the fun, but there's no doubt they'll bring the energy and have the crowd immediately in hand. My only hope is that we get to hear "
Randy
," but they can do no wrong with any of their catalog.
If somehow you are unfamiliar with Justice, get to know them with the playlist below.
#2: Pat Lok
I've written about and played out
Pat Lok
several times here and on
Radio Humber
. Fresh off his debut album
Hold On Let Go
, I'm incredibly excited to spend my Friday afternoon dancing to the disco vibes of
Pat Lok
. It's artists like Pat that make
WayHome
so special. For some reason I've never had the opportunity to see him spin, maybe because he doesn't fit into the pop EDM sphere, but
WayHome
's eclectic, art first approach, allows for more indie acts. Get a taste of what to expect with his album.
#3: Mura Masa
Whether its "
Lotus Eater
," "
Firefly
," or "
What If I Go?
" there's no way you've missed
Mura Masa
. In the last year he's absolutely exploded, and he's just about to do it again with the release of his debut album, this Friday. We've already heard his collabs with
Charli XCX
and
Desiigner
"
1 Night
" and "
All Around The World
," respectively, but there's been one track that's been front and centre for me since he debuted it
at Coachella
. "
Helpline
" with
Tom Tripp
is the ultimate energizing party track, every time I hear it I can't help but get up and shake my tail-feather. The studio version just got released this past weekend, and although it's unquestionable quality, the energy of the live version is untouchable, making
Mura Masa
's Saturday night set can't miss. It and my other favourites are compiled below.
#4: Rag'n'Bone Man
This blog deals almost exclusively with electronic music, but of course that's not all I like, take for example
Rag'n'Bone Man
. Ever since I stumbled upon his song "
Bitter End
" a couple years ago, I've been waiting for the right opportunity to get to see him in person, and now it seems to have arrived. He's got a great soulful approach, oozing with emotion, which has led him to be remixed several times, but there's no taking away from the quality of his originals. I have a feeling his Sunday afternoon set will feel a lot like church, and that's probably something we'll need after the first two days.
#5: The Perrier Greenhouse
Looking at this lineup makes me think I'll be spending the majority of my time at
WayHome
inside the cool confines of the Perrier Greenhouse. Of course my love for both
RYME
and
Ryan Hemsworth
is well documented, but I've also written about
Tommy Kruise
and
Falcons
here before. Then there's local legends
4Korners
,
Jayemkayem
, and
Derek Wise
. Not only are these names enough to allure, the extended length of the sets is sure to satisfy. Why retreat to your campsite to seek shade or catch your breath when you can stay in amongst the action, complete with air conditioning?
Of course I didn't address all of the acts at
WayHome
, or even any of the other amenities, otherwise I'd be writing all the way up to its start July 28th. But if you want to know more before you break out the cash to come along, the
WayHome website
has just about everything you need to know. There's also an
app
you can download, or if all else fails, I've seen them very diligently answer questions on
twitter
.
FOLLOW WAYHOME: FACEBOOK HOMEPAGE TWITTER